Contract Cleaning Services in Leeds
Professional Commercial And Office Cleaning Company
As a high quality Leeds contract cleaning company with a personalised approach. Our professionally trained & hand-selected cleaning operatives ensure that your premises are maintained & kept spotless & presentable each and every single day.
If you would like to set up our hassle free commercial office cleaning service, then all you need to do is to phone us & let us know how regularly you need your premises cleaning. Daily, weekly or bi-weekly? We will send one of our specialist cleaners to your premises & they'll see to it that the premises is always clean & fresh!
Professional Contract Cleaners
Our team prioritise achieving & maintaining the highest standards of cleanliness throughout your work environment ensuring a clean & fresh premises for both visitors & staff. Our aim is to make certain all our customers enjoy a clean working environment. This enables you to concentrate on your own business & not have to worry the cleanliness of your premises.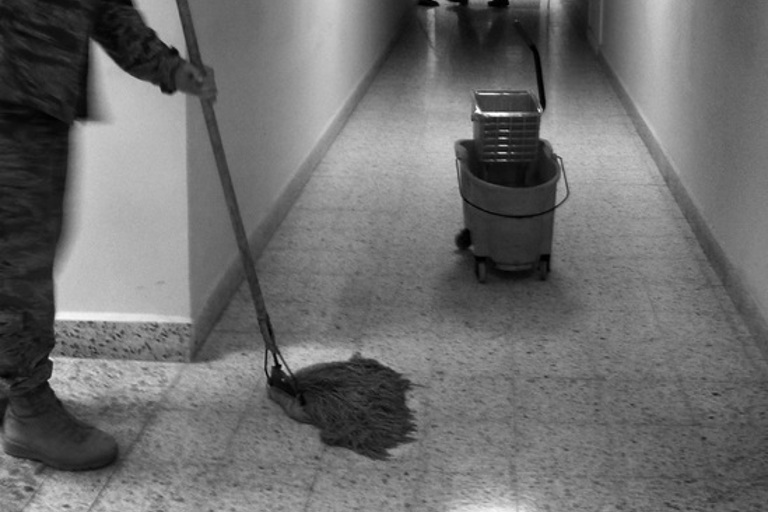 Contract Cleaning Solutions Customised For Each Client's Requirements
Leeds Cleaning Company offer a variety of contract cleaning services in Leeds and across the West Yorkshire area. Our wide variety of contract cleaning services extends across numerous sectors consisting of commercial, retail, industrial & workplace buildings within the public & private sector.
We understand that each customer's cleaning needs are as unique as their company; which is why we provide thorough contract cleaning solutions which are customised according to each specific customer's particular needs, no matter if you're a small office or a multi-site retail company..
Clean premises make a big difference to the general health & well being of staff & a clean & pleasant work environment likewise helps to increase morale & reduce staff absence.
We provide excellent flexibility in regards to working hours & patterns we are able to work outside of normal working hours to reduce any disruption to your hours of operation or our team can work along with your staff without interrupting them. With our expert & quality service, cleaning will quickly end up being part of your daily regimen.
We actively seek feedback from our clients & have random checks to make sure our cleaners are doing their job to the quality that we aim to continue to be known for.
Call today for a specialist, trusted and cost effective quote!
Professional Contract Cleaners
Our team wear suitable uniform at all times so that they are easily identifiable by you, your staff & any visitors. This likewise adds to the expert image of your company. They are always punctual & professional and perform their tasks to the highest possible standard. They work to maintain the reputation of our customers. We proactively monitor client satisfaction.
We are committed to the ongoing training & development of our staff, ensuring that each one of our cleaning staff are qualified to work with the most up to date equipment & products & understand the most recent maintenance & cleaning methods.
Training does not just include how to utilise devices, it also encompasses our staff operating in line with health and safety guidelines in addition to the storage and usage of chemicals under COSHH. If cleaning agents are used which contain chemicals, the storage & blending of these is critical to the safety of everyone within the space.
Other areas near Leeds we cover include:
Call today for a specialist, trusted and cost effective quote!